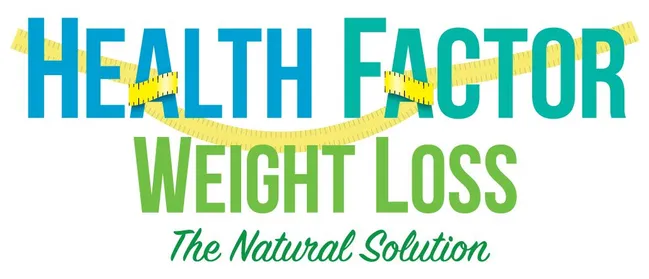 OUR NATURAL WEIGHT LOSS PROGRAM BEGAN IN BOCA RATON
Hello and welcome to our website! Established in 2009 in Boca Raton, Florida, Health Factor Weight Loss has been supplying its clients with a natural weight loss routine they can depend on. We know our clients are searching for a quick, natural and effective remedy to lose weight and keep it off. The experts at Health Factor have developed an amazing solution. We've developed a tried and tested method that will not only replenish your system, but also boost your metabolism and help you keep a healthier lifestyle. The Best part is that it's 100% natural. In addition, while you're on our custom-tailored program, you will experience an increase in energy as well as suppressed cravings. As a result, reaching your fitness goals will be inevitable. Call our weight loss clinic in Boca Raton, or one of our many other franchise locations to meet with a wellness coach start your program today.
NATURAL WEIGHT LOSS SPECIALISTS:

Our Weight Loss Program
Our program at the Health Factor Weight Loss clinic provides a system of natural nutrition and real food. All of our weight loss clients will have fully customized programs based towards their needs. That being said, we have a common theme amongst all our quick weight loss strategies.
THE DIET:
Our diet consists of proteins from lean meats, healthy fats and complex carbohydrates. Below, you'll be able to learn more about what you will be able to eat while on the Health Factor Weight Loss program and what will be forbidden.
APPROACH TO FOOD:
Our approach to food is something that will be able to better explain to you why our diet is the way it is. At our weight loss center, we preach staying away from addictive foods. We treat certain foods as an addiction and once our clients are educated about what to stay away from, weight loss becomes a much easier task. Being educated about what we put in our bodies is a big part of what makes our clients quick weight loss programs successful. In addition, being more educated motivates our clients to make more sound eating decisions.
THE PHILOSOPHY:
The philosophy to weight loss at Health Factor is more of a global outlook on what makes our weight loss clients successful. In conjunction with our approach to food, your diet and nutrition as a whole, the Health Factor philosophy will help get you to your goals. Read more about the philosophy at our weight loss center by choosing from the menu below.
THE PROCESS:
It is important to know what to expect when starting a new weight loss program. Our process takes a 3 prong approach. This combines an introductory body composition analysis, an exercise routine and a nutritional deficiency / surplus analysis.
YOUR EXERCISE PLAN:
Each client will get a customized work out plan which includes specific stretches to help alleviate stress on your body. Our approach to exercise will get you breathing and feeling better in just 15 minutes per day
HOW DOES OUR WEIGHT LOSS PROGRAM WORK?

Our Process:
If you've made it this far, we believe you are ready to start the weight loss process with us. So what makes us different than our competitors? The answer is simple, yet complex. Let's give you the simple part first. Our wellness specialists in Boca Raton have developed an array of natural products, vitamins and supplements that we will introduce into your diet. In addition, since our main focus is on your metabolism, we have developed methods to feed your body and not your fat. Once you start feeling less hungry and more energized, you'll begin to see that you've found your natural and permanent weight loss solution.
Our process starts with a one-on-one meeting with a wellness coach. We will not put you on a cookie cutter routine. Everyone that we meet with has their own custom tailored program based on their current ability and lifestyle. In addition to your one-on-one meeting, you will also have full Body Composition Analysis. We have state of the art equipment at our weight loss clinics that allow us to measure the amount of body fat, muscle mass and water weight in your body.
STEP 1:
We begin by identifying certain foods that can lead to over consumption. Because they create a feeling of never being satisfied or full, they lead to an added calorie consumption without reducing the amount of meals.
STEP 2:
A new approach to exercise and physical activity is created. Our approach to exercise is quick and easy and dramatically changes your body's ability to burn fat. Most of the exercises can be done in the comfort of your own home without any added equipment.
STEP 3:
Identifying key natural substances that are deficient in your body is a big part of what is making your weight loss experience so difficult. . When certain natural co-enzymes are low, your body can't burn fat, causing a hunger you can't satisfy. Our weight loss experts identify these nutrients and make sure you get it as part of your diet or through supplementation